State Fair of Texas 2018

We would love for you to join us at this year's Texas State Fair.
We offer opportunities to share the Gospel with folks who are attracted to our
displays, and many have still not heard and understood
that Jesus loves them, died for them, and rose from the dead.

Join us for a 4-hour shift and get FREE parking
and FREE admission to the State Fair.

Click the Contact Button
Below for More Information
Powered by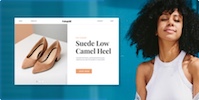 Create your own unique website with customizable templates.